Classes & Events for Children
BusyKids Roseville offers a variety of weekly events and themed play, such as story time, art labs, yoga and other classes and events for kids and families. Our weekly events are free to BusyKids members, and prices vary for regular play. We also hold special community events in Roseville including holiday and back to school parties.
March

2023

Sun
Mon
Tue
Wed
Thu
Fri
Sat
Our weekly kids yoga classes are a perfect way for children to learn about focusing energy and regulating impulses in a comfortable and playful environment. Grown ups are welcomed and encouraged to join their children's yoga classes.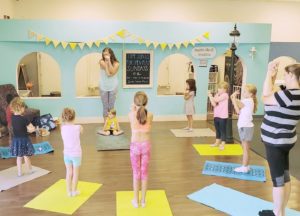 Grown ups and children enjoy our weekly story time and craft featuring hand selected children's books by some of the top children's authors.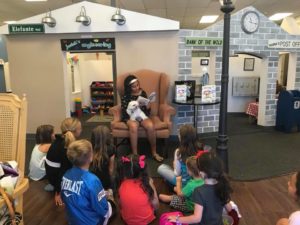 BusyKids weekly Art Labs are hands-on, themed arts and crafts classes. During the Art Lab, your child will build, mold, paint and construct their very own masterpiece that they can share with friends!
In addition to our weekly events, BusyKids offers other special events for children including holiday parties, costume parties, and visits from princesses, superheroes and other very special guests.